Interview: "Digitalisation brings the patient to the dental laboratory with 24/7 availability"
How can dental teams intelligently integrate digitalisation into everyday routines? As part of the build-up to the online dental congress AG.Live CON, which will take place from 20 to 24 April, Dental Tribune International spoke with Dr Daniel Edelhoff, dean of studies in dental medicine and director and chair of the Department of Prosthetic Dentistry at the University Hospital of Ludwig-Maximilians-Universität München in Germany. As a trained dental technician, Edelhoff will give a presentation at AG.Live CON on digital communication between dental clinics and laboratories and will join a much-anticipated panel discussion.
Dr Edelhoff, at AG.Live CON you will be taking part in the panel discussion "Profiting from digitalisation with the right strategy". What do you think conference participants can expect from this panel of experts?
A wide range of experts from the dental field will take part in the panel discussion, including practising dentists and representatives from dental schools, dental laboratories and the wider dental industry. I have been looking forward to such an exchange of experiences and opinions for a very long time—one in which interesting current topics concerning digitalisation can be examined from different perspectives. The participants can look forward to a very lively discussion, which will depict the current state of digitalisation and examine future perspectives. The weak points that still exist in digitalisation will also be addressed, and a range of possible solutions will be discussed.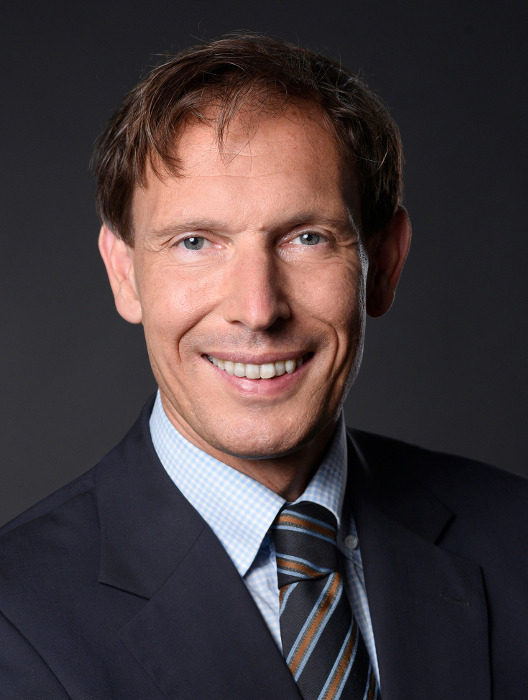 The title of the discussion alludes to the fact that there are different strategies with which dental teams can approach digitalisation, and you will also give a presentation at the event on digital communication between dental laboratories and practices. What strategies are available to dental teams when it comes to communicating with laboratories?
As I am also a trained dental technician, I always think from both perspectives. Appropriate strategies for cooperation within the restorative team and, especially, strategies for cooperation with the patient were developed early on. I think of the concepts professed by Dr Carl Rieder, who is located in Newport Beach in the US, for example. Those who strive for success in their dental treatment need an intensive exchange of information. This is where today's digital possibilities play into our hands on various levels. Through technologies such as 3D facial scanners, intra-oral scanners, transfer forks, digital recording of dynamic occlusion and the combination of STL files with Digital Imaging and Communications data, digitalisation brings the patient to the dental laboratory with 24/7 availability.
The strategies are of course highly dependent on the digital equipment available to the partners and can vary accordingly. Photographs, videos and 3D facial scans can now be created with sufficient quality with a smartphone, which is an incredible and fascinating development. We have developed a well-functioning concept of synchronising individual steps of the cooperation on an analogue level, which is now increasingly substituted by digital possibilities. This increases predictability and, in some cases, such as in implant prostheses or total prostheses, can make certain treatment sessions superfluous. In my lecture, I will show that digital technologies have very clear "killer applications" compared with the analogue approach. The planning and predictability of complex rehabilitations with a multidisciplinary approach can now be done with more certainty, as members of the treatment team always have access to the same wealth of information. This makes planning much more precise, and misunderstandings as well as mistakes are avoided, to the benefit of the patient.
"In my lecture, I will show that digital technologies have very clear 'killer applications' compared with the analogue approach"
As an expert in this field, you are familiar with the results of digitised communication with laboratories. What are some of the challenges and advantages associated with this?
The individual components that I have already mentioned usually work excellently. The weak point lies more in the interfaces and in the further processing of the acquired data in the software. For example, it makes no sense to generate precise data if it cannot be converted 1:1 into the CAD software. The data compatibility of different systems in the laboratory and practice is one of the greatest challenges for me; however, this can certainly be mastered. Ultimately, the advantages of digital technologies outweigh the disadvantages. These advantages include more precise and more efficient reporting, analysis and diagnosis, which will be supported by artificial intelligence in the future. This facilitates treatment planning with accurate selection of the restoration material, virtual try-ins and real clinical "test drives" with direct communication both within the restorative team and with the patient. For open questions and multidisciplinary collaboration, online expert platforms would be desirable in order to produce synergistic results.
We often hear that digitalisation can lead to improvement in dentistry. What does improvement mean to you and how can digitalisation get us there?
Apart from the already mentioned advantages of better information exchange and communication, digitalisation results in safer planning, the use of higher quality standardised manufactured materials with higher biocompatibility, better precision (such as with milled polymers), better time-saving and better reproducibility. The new manufacturing possibilities have already brought us many interesting new classes of materials that are otherwise not available in the analogue world. Digital patient records make important data available much faster. We live in a high-performance culture today, and time has become a very precious commodity. As already mentioned, there are new digital possibilities in communication that will reduce analogue contact times with patients. This is to be welcomed against the background of the pandemic, but in the longer term, we must not displace empathy from our treatment concept.
What are you personally looking forward to at the event?
I'm looking forward to meeting good friends in person once again and to our participation in live discussions with one another in a pleasant atmosphere and environment. Dieter Rams, architect and interior designer and, for me, one of the most important industrial designers in Germany, once said that the sensually perceptible world exudes an aura that cannot be digitised. I am particularly looking forward to experiencing this aura.
Thank you for the interview.
Editorial note: For more information about the AG.Live event and to register, click here.