CONELOG PROGRESSIVE-LINE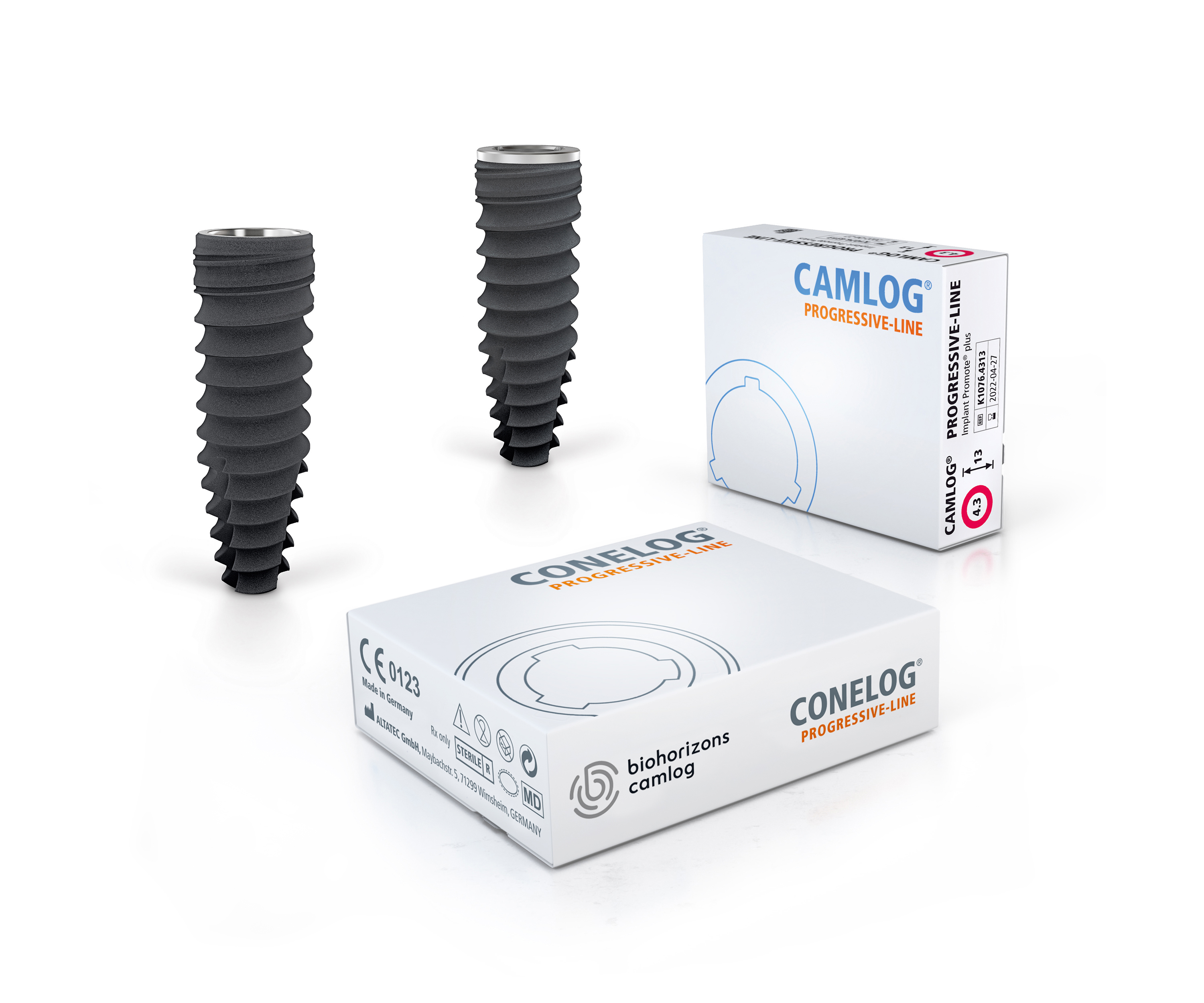 New implant line providing confidence in the field of immediacy
In close collaboration with practising surgeons, Camlog has developed a new implant line to meet the demands for shorter treatment times, earlier prosthetic restoration, and fewer sessions.
The PROGRESSIVE-LINE implant is suitable for all indications. The outer geometry of the new implant line, which is available for both CONELOG© and CAMLOG© connections, is geared to facilitate the implementation of treatment concepts such as immediate placement and restoration. The PROGRESSIVE- LINE is coupled with highly efficient protocols for the implant bed preparation in all bone types. Well thought-out features of this apically tapered implant, prove to be particularly advantageous in soft bone. Threads down to the apex make PROGRESSIVE-LINE ideal for immediate implantation and a coronal anchorage thread helps to master complex situations in reduced bone height.
Additional features encompass a broadened thread height with strongly engaging threads, and flexible drill protocols which allow to adapt the stability according to the needs of the treatment plan. In addition, advanced drill designs offer efficient implant site preparation in dense bone—without requiring additional tools or a tap.
Precise conical connection
long conus for reduced micromovements
superior positional stability in comparison to other conical systems
easy positioning with excellent tactile feedback
integrated platform switching supporting the preservation of crestal bone